MonkeyJunk @ Market Hall Peterborough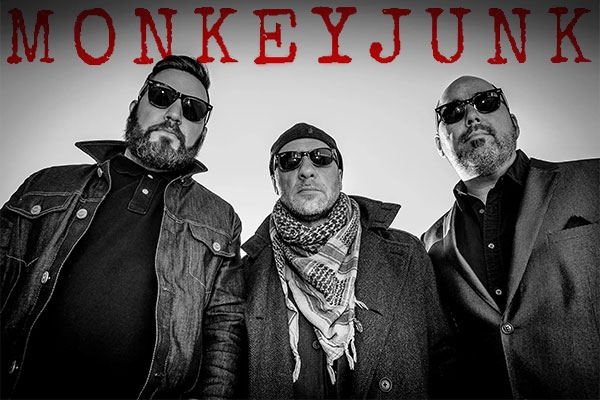 2 Junos, 23 Maple Blues Awards and 1 International BMA.
Saturday, December 3rd, 2023 at 8PM


MonkeyJunk 15th Anniversary Tour...23 Maple Blues Awards, 2 Indy Awards, 1 USA Blues Music Award, 2 JUNO AWARDS! It's been a few years since they have been our way, don't miss this amazing live band!
Since 2008, the name MonkeyJunk has been synonymous with the emergence of a new kind of blues on the Canadian and international scenes.
Continually pushing boundaries and blurring genre lines, the Ottawa-based trio has added an edge to their music by incorporating swampy blues & rock with thoughtful and intelligent lyrics. MonkeyJunk is Tony D on lead guitar, Steve Marriner on lead vocals/baritone guitar/harmonica and Matt Sobb on drums.
The band has released 5 full-length albums and are poised to release new music in 2023, single out now - just in time to celebrate 15 years as a band! As one of the hardest working bands on the scene today, these Canadian ambassadors of blues/rock are constantly working to up their game in terms of songwriting and musicianship, on record and especially live!
New Single..
https://music.apple.com/ca/album/shotgun-love-single/1677197144
Website...